Halalan Toyyiban Pharmaceuticals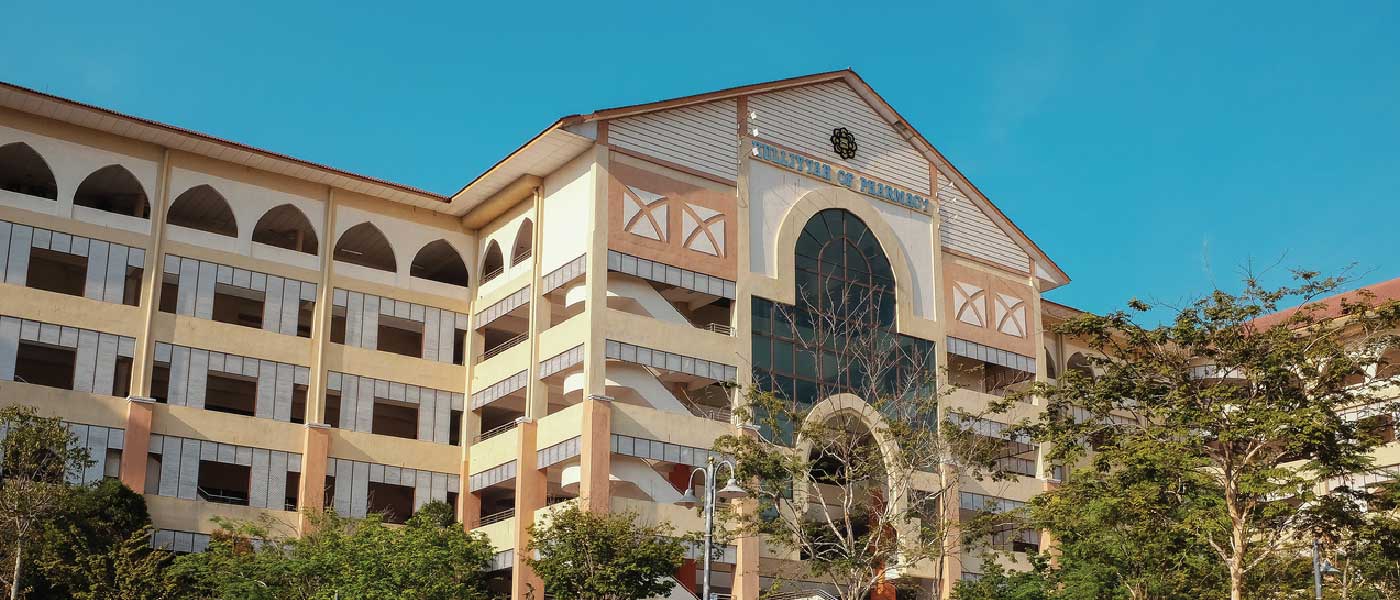 IKOP Pharma (formerly known as IIUM Pharmacy Sdn Bhd) is a Malaysian company based in Kuantan that aspires to be a top player in the pharmaceutical industry while consistently complying with the ever-changing quality aspects in pharmaceuticals and dynamic sharia requirements.
Pharmaceuticals and cosmetics.
Contract manufacturing, testing and R&D.
For students and professionals alike.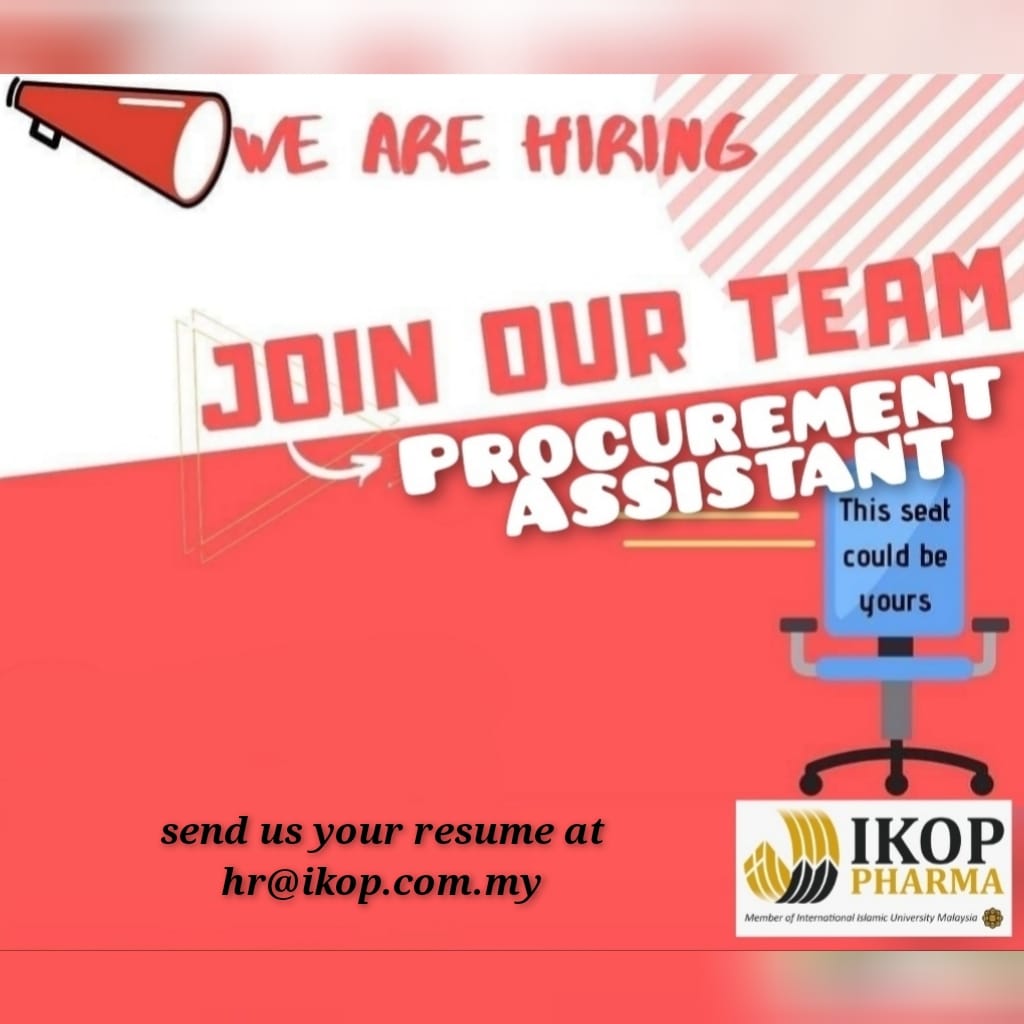 PROCUREMENT ASSISTANT AT IKOP PHARMA, IIUM KUANTAN (CONTRACT)
Requirements:
i. Diploma in Finance / Accounting / Business Management or other related disciplines.
ii. At least 1 year of working experience in the related field is required for this position.
iii. Good Administrative, Negotiation and Communication skills.
iv. Proficiency in all Microsoft Office applications.
v. Possess own transport.
vi. Ability to multitask is required for this position.
vii. Non – smoker
.
Benefit:
1. Salary & Allowances RM1,700
2. Monthly EPF, SOCSO & EIS contribution
3. Annual Leave
4. Medical Claim
5. Coverage of Group Hospitalization & Surgical Insurance (GHS) & Group Term Takaful (GTT)
If interested, kindly email your CV to
hr@ikop.com.my
not later than 09 December 2022 and if any inquiry please contact 09-570 4960 or
http://www.wassap.my/0127146684/_procurement_
As IKOP supplies the iSalic to government hospitals through Pharmaniaga Logistics Sdn Bhd (PLSB), we needed to keep producing iSalic to fulfill …
Merafak sembah Kebawah Duli Yang Maha Mulia Seri Padua Baginda Yang Di-Pertuan Agong Al-Sultan Abdullah Ri' ayatuddin Al-Mustafa Billah Shah Ibni Al-Marhum …
Fast Delivery
May take 2-3 business days for your order to arrive.
Best Quality
Guaranteed by our quality control and affairs team.
Best Offers
Exclusive promotion and discounts all-year round.
Secure Payments
Transactions done via trusted apps and systems.